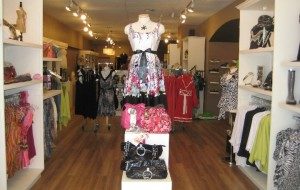 Taya is your one-stop shop for all ladies clothing & accessories!  They have everything you need to be dressed from head to toe.  There is something in the store for women of all ages and sizes as they offer a diverse array of designs and styles..  It is a fantastic place to come for whatever you may be looking for.
About Taya
Taya was established when the store owner, Lisa Hopf, decided to expand her giftware & home decor store to include jewellery.  A store front became available near her store so she decided to open up Taya.  It  was primarily accessories but she soon expanded to include clothing which eventually led Lisa to open up a second store.  At Taya, they have a little bit of everything!  From clothing to shoes & boots, hats, belts, handbags, outerwear and of course jewellery!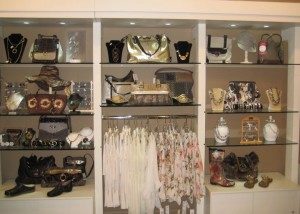 What makes Taya unique?
Taya is locally owned and operated and has two convenient locations to better serve you.  Both are located on King Street; the original store is located on King Street in St. Jacobs and the second store is located in downtown Kitchener kitty corner from City Hall.  They are 20 minutes apart, with Taya in St. Jacobs offering more jewellery and accessories and Taya in Kitchener focusing more on clothing, with accessories to pair with everything.
Personalized Service
At Taya they thrive on offering their customers personalized service.  They are happy to help you put an outfit together from top to bottom or make suggestions to help you find what you are looking for.  You can also bring in an outfit you already have into the store and they can help you find the perfect accessories.  This is all part of their exceptional customer service on which they pride themselves.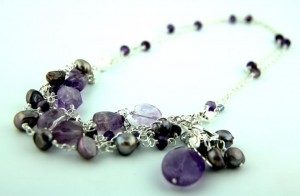 What is SURPRISING about Taya?
When I asked Lisa what surprised first time customers the most she replied "our moderate pricing!"  People think when they see a small independent store that everything will be really expensive.  Taya provides high quality clothing, accessories & service to customers while still maintaining moderate pricing.  Taya has everything from Joanel purses to Jolibel dresses and Aleksandra jewellery, which is locally made.
Taya is involved with many different charities both locally and nationally.  One of their unique offerings is private parties!  They close down the store for you and your friends so you can shop privately.  It can be a party just for fun, celebrating an occasion like a bachelorette or to raise money for a charity.  If you're hosting the party as a fundraiser, Taya would be happy to donate a portion of your sales to your specified charity.   Next time you need to throw a charity event, call Taya first, as this is a great way to have some fun with the girls and support a worthy cause.
JEWELLERY:
Myka
K'ien
Aleksandra
Foxy
Viva Beads
Bauxo
L Carr Designs
Joe Koo
Karat Club
Shelley
HANDBAGS:
Joanel,
Espe
FOOTWEAR:
Crocs
Kamik boots
Grandco Sandals