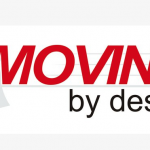 Looking for a moving company in Kitchener-Waterloo? You have come to the right place! Moving By Design Inc. is a growing superstar in the moving industry that is built on the principles of professionalism and customer service. They provide a full range of professional moving services ranging from packing to the loading and unloading of household and commercial items. Their team of trained professionals are not only experts in the technical areas of moving but as well as customer service. At Moving By Design Inc., they understand the stresses of moving. Therefore, they are not only looking to provide you with a stress-free service but one that you will never forget!
Moving By Design Inc. was created with the sad realization that customer service is a dying cause in the business world and especially the moving industry. Everyday, untrained and unprofessional moving employees enter patrons homes only to leave the destruction of furniture and household belongings in their way.
When choosing Moving By Design Inc., you are not only choosing a reliable and professional moving company that is fully bonded and insured but you will also receive the best customer service in the industry. Each of your belongings will be hand wrapped with their top of the line moving blankets to ensure they are not damaged before being safely loaded onto the moving truck. You can also be rest assured that you will be shown nothing but the utmost respect.
This is your big day, so why hire just any moving company when you can experience Moving By Design Inc. They treat your home and business as if it was their own!
If you looking for a moving company in Kitchener-Waterloo and would like further information about their services or a free in-home estimates, please give them a call.