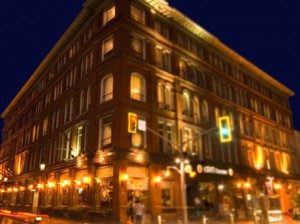 The Walper Hotel has been a pillar in the Kitchener community for over a century. Established in 1893, the spectacular building speaks of a bygone era whilst providing all the modern conveniences of today to their guests. Michael von Teichman, owner of the Walper Hotel, has carefully revamped it by extensively renovating it from top to bottom while still keeping its unique craftsmanship and charm. This magnificent undertaking is scheduled to be complete later in 2012.
What Makes the Walper Unique? Everything!
The Walper is truly a one-of-a-kind hotel and one of the oldest in the country. In its early days, the Baroque Dining Room served up to 10,000 guests a day and it was the 'place to stay' for celebrities. Today it continues to play host to celebrity guests such as Lady Gaga, who went unrecognized during her stay, and Sarah McLaughlin among others. With recent renovations, the Walper is re-gaining the reputation of being one of the finest hotels in the area. It is the perfect place for a relaxing stay, holding a business meeting or creating the perfect setting for an elegant wedding.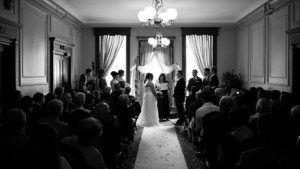 The Walper Gives Back:
The Walper not only donates to many local charities in Kitchener-Waterloo, they also believe in giving to those who need help in other countries. Von Teichman wanted his hotel to be run as a socially conscious business, which is why $1 from each overnight guest, from each day-guest attending a meeting or corporate event, and from each meal served at a wedding or social function goes towards the Walper Education Fund – who help educate children in Uganda.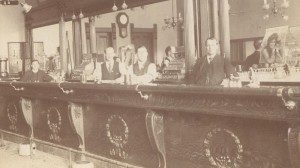 Fascinating Facts… DID YOU KNOW?
– Al Capone used to meet with the Seagram Brothers here. The hotel housed some of the famous gangster's liquor
– Former First Lady Eleanor Roosevelt stayed here because she believed grand hotels had grand staircases. At the time the Walper had a magnificent staircase. She used to eat her breakfast in what now is called the Eleanor Roosevelt Courtyard.
– When the hotel opened in May 1893, guests could have a room, three meals a day, a pitcher of water, gas lamp lighting, and use of one of the Hotel's common area bathrooms for just $4.50 per week.
– There are 55 employees who are integral part of the success of the hotel. They are the people who help create an enjoyable stay for the guests who their 87 rooms and suites. They also ensure a memorable day for the 75 couples who get married at the Walper each year.