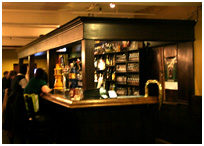 The Rum Runner Pub in Kitchener is a hidden gem. Located in the lower level of the Walper Hotel, this establishment offers a variety of quality food and entertainment for the residents of Kitchener-Waterloo.
A Rich History
Like the Walper Hotel, The Rum Runner Pub has quite a history. It was given its name from the days of prohibition when this area of the hotel was used to store alcohol. This was run out the back door into the alley to avoid being caught by the police. Rumour has it that legendary gangster Al Capone would come here to buy his booze. Over the years various restaurants have been housed in the basement of the hotel. For the past 10 years, it has been home to the Rum Runner Pub.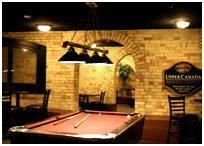 What Makes the Rum Runner Unique?
The pub is owned and operated by Liz and Darryl, a husband and wife team that make the perfect combination to cater to customers. Liz is friendly, knowledgeable and happy to serve people and Darryl is a trained chef who is always busy creating masterpieces in the kitchen. They both genuinely care about the service and quality of food they offer their customers. What some people don't know is that their menu is very broad and is not the traditional 'pub food' you might expect. Almost everything served is made from scratched and prepared daily. They have 16 beers on tap and serve both craft beer as well as well-known brands. It is a wonderful place to meet up with friends for drinks or to enjoy a delicious meal.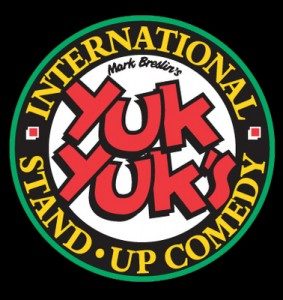 From Private Functions to Comedy Shows
What many people don't know is how large the Rum Runner Pub actually is! There are many different areas where you can host private functions, with their largest area seating up to 60 people. They cater to corporate groups including Christmas parties, meeting and other events. If you are ever in need of a laugh, they are also the home of YukYuks Kitchener which showcases many fantastic comedians. It is quite popular so it is suggested you purchase tickets in advance since it does sell out. The Rum Runner also host murder mystery dinner theatres on the second Friday of every month (except for summer!). Reservations are required for these special nights. It is a fun night so grab a few friends and reserve your place for next months dinner!
Supporting the Kitchener-Waterloo Community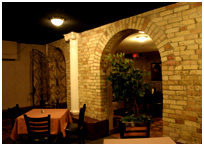 The Rum Runner Pub supports many local charities. One of the charities that they are involved with is Tri Pride, hosting some of their meetings, functions and events. Liz also said they are "the place to be" during Kitchener Blues Fest. They have many headliners performing on the Friday and Saturday starting at 11pm.
Don't forget to view their menu!