tritag meeting
Written By: kdmarshall
|
January 23, 2012
|
Posted In: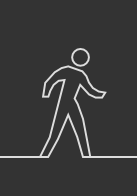 The Rapid Transit team has sent out notices of the Transit Project Assessment meetings to be held on January 24, 25, and 26:
Speculation aside about whether or not there will be cookies, these meetings are important because they discuss what impacts LRT construction/operation will have on the environment. With parts of the LRT route being near floodplains, being next to or on top of the Laurel Creek tunnel through Uptown Waterloo, and running through some parkland, it will be very important for the Region to explain to the public how environmental impacts of the project are to be mitigated and how an incident of provincial significance can be avoided (the Laurel Creek runs into the Grand River, and that's where Brantford gets its drinking water from), and how any contract for construction and/or operation will ensure high quality transport for the citizens of Waterloo Region while taking the health and well-being of our neighbours downstream into account.
So with so much on the line, an informed public, and the feedback it provides, are very important here. Please take an hour out of your busy schedule to attend one of these information meetings above, and continue to be an active participant in the affairs of your local government.
24th Jan, 3-8pm: First United Church, King and William, Waterloo
25th Jan, 3-8pm: Region of Waterloo Headquarters, 150 Frederick, Kitchener
26th Jan, 3-8pm: United Kingdom Club, 35 International Village Drive, Cambridge
For more information about tritag click here.
For events please visit their facebook page
365 things to do in Kitchener Waterloo is brought to you by the Agents of Change – Alasdair Douglas and Keith Marshall – kwhomesandhouses.com. If buying or selling a home is in your future, interview us to be your agents. We think there is a better way…and so do our clients!
twitter          facebook         FOR SALE         blog
As realtors we are very interested in the development of Waterloo Region. Personally, although its going to be expensive and I know my taxes are going to go up, I support light rail. There was a report last week that said that we have the third strongest economy in all of Canada. To me, that means, we're doing something right.