Social Media Breakfast Waterloo Region
Written By: kdmarshall
|
December 12, 2011
|
Posted In: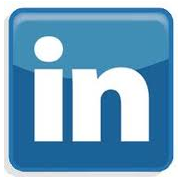 Over 100 million business professionals are on LinkedIn. Most of them confess to not knowing how to use it and why they're on it. Often described as the "Facebook of Business" LinkedIn is fast becoming the leader in business development, job search and international networking for those in the know.
You will hear about why you want to participate in this medium, how to do so effectively and share some of the unused features of the site, some as new as a month old! Attend if you seek to make strategic connections to promote your business by investing minimal time for maximum results. Resources will be shared, top books and information will be cited.
Where: Training Centre at Heffner Toyota & Heffner Lexus, 3121 King St. E. Kitchener
When: December 15, 2011
Time: 7:30-8:45am
Cost: $10
For more information please visit website

365 things to do in KW is brought to you by the Agents of Change – Alasdair Douglas and Keith Marshall – kwhomesandhouses.com. If buying or selling a home is in your future, interview us to be your agents. We think there is a better way…and so do our clients!
twitter          facebook         FOR SALE         blog