Horse Drawn Trolley Rides through Waterloo Park
Written By: kdmarshall
|
December 7, 2011
|
Posted In: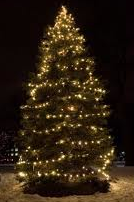 FREE horse-drawn trolley rides through UpTown Waterloo and Waterloo Park. Bring a blanket and someone to snuggle with.
Pick up your FREE ticket in the atrium of The Shops, Waterloo Town Square. Trolley boards on Willis Way.
Where: The Shops at Waterloo Town Square, 75 King St. South
When: December 8, 2011
Time: 5:00-7:30pm
For more information please visit website
365 things to do in KW is brought to you by the Agents of Change – Alasdair Douglas and Keith Marshall – Prudential Grand Valley Realty. If buying or selling a home is in your future, interview us to be your agents. We think there is a better way…and so do our clients!
It's starting to feel like Christmas.

twitter          facebook         FOR SALE         blog