Mango King Restaurant
Written By: kdmarshall
|
December 4, 2011
|
Posted In: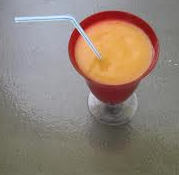 My pal Michael Hauck called me up just now. He said he was out last night to a great new restaurant – The Mango King – and would I review it for 365 things to do in Kitchener Waterloo. "Sure", I said, "It was a good meal?"
"The owners are so friendly, the food fantastic. It's a kind of Thai/Chinese/Korean fusion restaurant. I had spring rolls, a mango-papaya shake, chicken pad thai, and a lightly spiced clear soup. Everything was unbelievable"
Next time I'm near Conestoga College, I'm checking it out.
Where: 2480 Homer Watson, Kitchener
365 things to do in KW is brought to you by the Agents of Change – Alasdair Douglas and Keith Marshall – Prudential Grand Valley Realty. If buying or selling a home is in your future, interview us to be your agents. We think there is a better way…and so do our clients!

Mango King is my kind of food. I can hardly wait to check it out. Thanks Michael Hauck for the heads up. Suggestions are not only welcome but encouraged.