Take Back the Night 2011 Waterloo
Written By: kdmarshall
|
November 3, 2011
|
Posted In: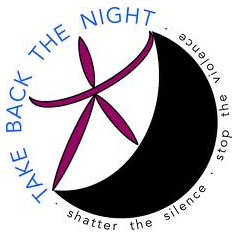 Take Back the Night is an annual event to call attention to and call for action against violence against women, children and transfolks.
This event in Waterloo Region is particularly important for our community, as we know that 14 women experience some form of sexual assault in our region every single day. The rally and march is an opportunity to publicly celebrate women's solidarity; women will not be passive and accept the violence against them but will instead speak out and take action together for change.
As a symbolic gesture to say that women should not have to be escorted by men in order to exercise their right to go where they want in our community without fearing sexual or physical violence, the march is for women, transfolk, and children. We ask men to support us by standing along the route and shouting words of support as well as joining us for the opening rally and refreshments following the march.
The symbolic Take Back the Night march traces its roots back to the 1970's in England, where certain restrictions were placed on women and children as a means of ending a series of sexual assaults on women. Women and children could not be out on city streets after 10 PM without being accompanied by a man. Outraged, women took a stance and marched to reclaim their right to walk the streets without fear.
Where: Uptown Waterloo Square, Willis Way at King Street
When: November 5, 2011
Time: 5:30-9:00pm
—–
365 things to do in Kitchener Waterloo is brought to you by the Agents of Change. Most people do things a certain way (because they think it's the best way). But what if there's a better way? We think there is a better way to buy or sell houses in Kitchener Waterloo, and so do our clients!
There is a better way. Find out for yourself.   Website    Blog    Twitter     Facebook