Speakers' Series- Geoff Hayes, Waterloo County and the First World War: A Watershed
Written By: kdmarshall
|
November 6, 2011
|
Posted In: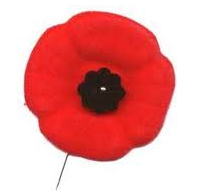 The impact of the First World War on Waterloo County has long centered on the 'Battle for Berlin' when the area's German heritage came under attack, and Berlin, the county seat, became Kitchener. But the story continues well after 1916 as a group of influential citizens worked to create a meaningful memory of a war that contained so many anti-German elements.
Remarkably, through literature, memorials and commemorations, they succeeded in creating a suitable mythology that stressed the loyalty of Waterloo County through the Great War. This brand new speaker series offers active and mature minds the opportunity to learn about and discuss diverse topics including various aspects of the past, present and future of Waterloo Region.
Where: Waterloo Region Museum. 10 Huron Rd. Kitchener
When: November 7, 2011
Time: 1:30-3:30pm
For more information please visit website

365 things to do in Kitchener Waterloo is brought to you by the Agents of Change. Most people do things a certain way (because they think it's the best way). But what if there's a better way? We think there is a better way to buy or sell houses in Kitchener Waterloo, and so do our clients!
There is a better way. Find out for yourself.   Website    Blog    Twitter     Facebook