Rich Dad Poor Dad free real estate investment workshop at Bingemans
Written By: kdmarshall
|
November 27, 2011
|
Posted In: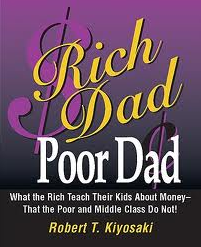 "Learn to be Rich" is a program developed from the ground up to help real estate investors realize their financial goals.  "Learn to be rich" is a free workshop offering  detailed strategies and techniques proven effective in every area of the country and any market conditions. With detailed, step-by-step action plans, you will learn to identify the right opportunities and provide guidance on how to capitalize on them.
Rich Dad Poor Dad is a popular and controversial book advocating financial independence through investing, real estate, owning businesses, and the use of finance protection tactics.
Among some of the book's topics are:
the value of financial intelligence
that corporations spend first, then pay taxes, while individuals must pay taxes first
that corporations are artificial entities that anyone can use, but the poor usually do not know how
Critics of the book say the book contains much wrong advice, much bad advice, some dangerous advice, and virtually no good advice. Find out who's right.
Where: Bingmans Conference Centre
When: November 29, 2011
Time: 12:30-2:30 & 6:00-8:00
Cost: Free
For more information please visit website
365 things to do is brought to you by the Agents of Change – Alasdair Douglas and Keith Marshall – Prudential Grand Valley Realty. If buying or selling a home is in your future, interview us to be your agents. We think there is a better way…and so do our clients!
I was a real estate investor long before getting my real estate license and becoming an agent. I read Rich Dad Poor Dad when it first came out and if there is one fundamental truth in the book is that real estate is a good investment. As for the strategies and other advice, I think you should decide for yourself. But do this –> Find a real estate agent to help you identify and buy the investment properties that match your investment strategy. You can do it alone but it will take you longer and you'll probably pay too much or miss something important and that will cost you money.

twitter          facebook         FOR SALE         blog