Klaehn & Murch jazz duo – free concert
Written By: kdmarshall
|
November 8, 2011
|
Posted In: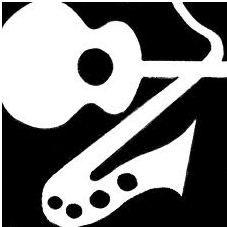 The Fall series of St. Andrew's 36th year of Wednesday noon-hour concerts runs weekly through Dec. 14. On November 9, enjoy the smooth jazz of Andy Klaen (sax) and Keith Murch (guitar).
Admission is free and light lunches can be purchased in the church foyer prior to the concert. "Brown bags" are always welcome too.
Please note parking is limited, but the church is within easy walking distance of the Kitchener downtown area.
Where: St. Andrew's Presbyterian Church, 54 Queen St. N Kitchener
When: November 9th, 2011
Time: 12:15-12-45
For more information please visit website

365 things to do in Kitchener Waterloo is brought to you by the Agents of Change. Most people do things a certain way (because they think it's the best way). But what if there's a better way? We think there is a better way to buy or sell houses in Kitchener Waterloo, and so do our clients!
There is a better way. Find out for yourself.