Kitchener Waterloo Santa Claus Parade
Written By: kdmarshall
|
November 17, 2011
|
Posted In: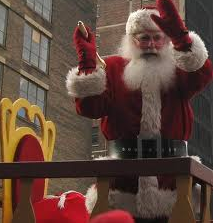 The 2012 Santa Claus Parade information is here
It's the 53rd annual K-W Santa Claus Parade – the kick off for Christmas. 
With more than 100 floats, marching bands and costumed characters, the KItchener Waterloo Santa Claus Parade with be starting at King and Erb Streets in Waterloo this Saturday at 10am. It will travel straight down King Street, ending at Cedar Street in downtown Kitchener.
Canada Post carriers will collect letters to Santa along the route. Food Bank donations are encouraged.
Where: King Street KItchener Wateroo
When: November 19, 2011
Time: Starts at 10am at King and Erb In Waterloo travels south.
_

365 things to do in Kitchener Waterloo is brought to you by the Agents of Change. Most people do things a certain way (because they think it's the best way). But what if there's a better way? We think there is a better way to buy or sell houses in Kitchener Waterloo, and so do our clients! 
The Santa Claus Parade is a wonderful family and community event. We can't wait till Christmas! I'm hoping for Apple TV! Alasdair wants a new watch.
 A better way.