Free skating to celebrate RIM Park's 10th Anniversary
Written By: kdmarshall
|
November 25, 2011
|
Posted In: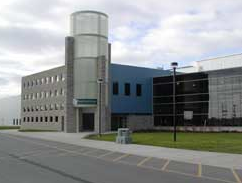 Seems like just yesterday but already it's been ten great years. It's RIM Park's tenth anniversary. Time to celebrate!
There will be an Open House and a Free Public Skate. But that's not all. Meet and greet the Mayor and Council. There will be hot beverages, cookies, and a chance to share your memories of ten active years at RIM Park and Manulife Financial Sportsplex and Healthy Living Centre!
Where: Rim Park, 2001 University Avenue East, Waterloo
When: November 27, 2011
Time: 3:30 – 5:30pm
Cost: FREE
For more information please visit website
365 things to do is brought to you by the Agents of Change – Alasdair Douglas and Keith Marshall – Prudential Grand Valley Realty. If buying or selling a home is in your future, interview us to be your agents. We think there is a better way…and so do our clients!
It's a great community and RIM Park is one of the reasons why. RIM Park is a wonderful facility. I've spent countless hours there on the side of soccer fields watching and coaching soccer. I even played soccer for a few years in the CARL league.

twitter     facebook     FOR SALE     blog