Baby and Bump show at Bingeman's
Written By: kdmarshall
|
November 18, 2011
|
Posted In: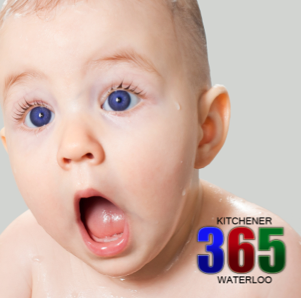 Babies don't come with owner's manuals. Parents need to do their own research to figure out what's best to raise their children.
The Baby and Bump Show for parents and parents-to-be is here to help.
Bingeman's Conference Centre will be the venue to try, test and buy all the products and services you need for you and your baby. The Baby and Bump Show offers amazing shopping, expert advice, professional services, and entertainment. It promises fun filled day out for the entire family.
The Baby and Bump Show promises to bring you the best in everything from prenatal to preschool: from baby and maternity photographers, to infant masseuses to Registered Educational Savings Plan providers to boutique baby outfitters.
Where: Bingemans
When: November 20, 2011
Time: 10:00am-5:00pm
Tickets: $8:00
For more information please visit website 

365 things to do in Kitchener Waterloo is brought to you by the Agents of Change. Most people do things a certain way (because they think it's the best way). But what if there's a better way? We think there is a better way to buy or sell houses in Kitchener Waterloo, and so do our clients!
There is a better way.