Artistic Robots Workshop at The Museum
Written By: kdmarshall
|
November 26, 2011
|
Posted In: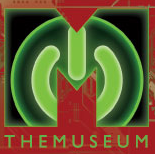 Join this highly engaging workshop where children will learn about robotic art. Your kids will make their very own moving robot that draws all over the floor.
A visiting artist from the Coast-to-Coast Robot Tour will guide students through this exciting 3-hour workshop. This is a unique event that can't be missed.
Where: The Museum, 10 King Street West, Kitchener
When: November 27, 2001
Time: 10:00am-1:00pm & 1:00pm-4:00pm
Cost: $10
For more information please visit website

365 things to do is brought to you by the Agents of Change – Alasdair Douglas and Keith Marshall – Prudential Grand Valley Realty. If buying or selling a home is in your future, interview us to be your agents. We think there is a better way…and so do our clients!
It's a great community and the Museum is one of the reasons why. The Museum is a wonderful facility. There is always something interesting and unique going on there. If you've never been, you should go. It's not just for kids. I've been there several times. I don't think Alasdair has ever been and that's a shame.
twitter          facebook         FOR SALE         blog