Kitchener's Christkindl Market

Written By: kdmarshall
|
November 29, 2011
|
Posted In: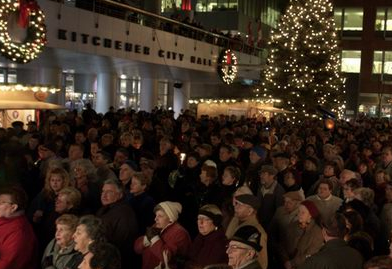 Enjoy the sights, sounds and tastes of Christmas. Visit Canada's original Christkindl Market and relive a centuries-old tradition.
Kitchener's festival of German Christmas is a 4-day festival. There's over 70 vendors. Free entertainment! Let the joy be yours.
Where: Kitchener City Hall
When: December 1&2, 10:00am-9:00pm, December 3 9:00am-9:00pm, December 4 10:00am-5:00pm.
Admission: FREE! 
For more information please visit website
365 things to do is brought to you by the Agents of Change – Alasdair Douglas and Keith Marshall – Prudential Grand Valley Realty. If buying or selling a home is in your future, interview us to be your agents. We think there is a better way…and so do our clients!
With Christmas less than a month it's surprising this year that there is still so much real estate activity (perhaps its the weather). Our weekend open houses were well attended. Do you know the best month to list your home for sale?
No, not December. Think about it. I'll tell you tomorrow.
twitter          facebook         FOR SALE         blog