SCARE FAIR at the Button Factory
Written By: kdmarshall
|
October 28, 2011
|
Posted In: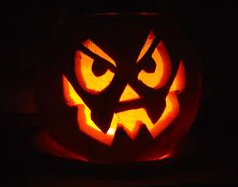 Wake up from the depths of slumber, you ghastly ghouls! Mash your way over to The Button Factory for cupcake decorating, fortune telling, lair of scientific mysteries and face painting! Get ready for trick o' treating with us at the SCARE FAIR!
This is a family event
Where: The Button Factory- Waterloo Community Arts Centre, 25 Regina Street South
When: October 29, 2011
Time: 1:00-4:00pm
Cost: $10 per family/members $15 per family/non-members
For more information please visit website
—–
365 things to do in Kitchener Waterloo is brought to you by the Agents of Change. Most people do things a certain way (because they think it's the best way). But what if there's a better way? We think there is a better way to buy or sell houses in Kitchener Waterloo, and so do our clients!
There is a better way. Find out for yourself.