My-Thai, therefore I am.
Written By: kdmarshall
|
October 22, 2011
|
Posted In: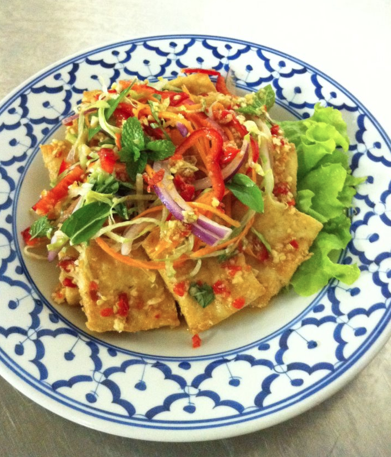 We were out for Thai food again recently. This time we tried My-Thai restaurant in uptown Waterloo. My-Thai features Thai-style entrees made from original recipes including Pad Thai, Mango Salad, Cashew and Curry dishes.
I had the Pad Thai. It was flavorful and fabulous. My-Thai also serves gluten free and vegetarian menus.
My-Thai is very different from Pho 95 and Thai Bistro, two other thai places We've recently visited.
Where: 51 King St. N, Waterloo
For more information please visit website

365 things to do in Kitchener Waterloo is brought to you by Keith Marshall – an Agent of Change. I Thai, therefore I am. My-Thai, therefore I am content. Recently on my real estate blog, I discussed why home sellers might consider getting a home inspection.