Kitchener Toy and Collectibles Show
Written By: kdmarshall
|
October 8, 2011
|
Posted In: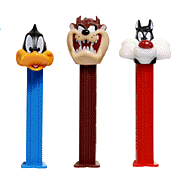 Featuring vendors selling Old Tin Toys, Pez, Beanie Babies, Hot Wheels, toy trucks, NASCAR collectibles, action figures, dolls, advertising signs, Coca-Cola and brewery collectibles, coins, paper money, comics, music collectibles, records, vintage movie posters, movie and television memorabilia, sports and non-sport cards, sports memorabilia and much more.
Over 100 vendor tables.
Where: Bingemans Ballroom, 425 Bingemans Centre Drive, Kitchener
When: October 9, 2011
Time: 10:00am-2:30pm
Cost: $3/person Children under 12 Free
For more information please visit website
365 is brought to you by Keith Marshall. A show like this is like trying to drink water out of a fire hydrant. Stay up to date with what's going on in KW at keithmarshall.ca. Recently, on my blog I talked about the Canadian real estate market relative to the world and how we're doing in KW.