Grand River Film Festival
Written By: kdmarshall
|
October 18, 2011
|
Posted In: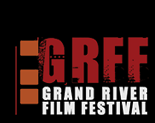 Grand River Film Festival is Canada's premiere not-for-profit organization, created to foster intergenerational connection and growth. The organization programs Canadian and international films in a variety of genres for the general public and also delivers skills and professional development programs for filmmakers, young and old, networking opportunities and gala events. Grand River Film Festival is committed to programming high-quality films not easily available in Southwestern Ontario and providing excellent service to all its audiences, as it continues to build its reputation as a unique film festival and as a community social and training function.
The Grand River Film Festival (GRFF) is celebrating its 5th season in 2011 with the BMO SHORT Shorts awards, premiere screenings, special guests, great parties and annual Indie Lounge:
When: October 19 – October 23, 2011
For more information please visit website, visit GRFF year four, or visit 365 cambridge.
365 things to do is powered by Keith Marshall. What's my favourite movie quote? "I've seen things you people wouldn't believe. Attack ships on fire off the shoulder of Orion. I watched C-beams glitter in the dark near the Tanhauser gate. All those moments will be lost in time like tears in rain. Time to die." – Bladerunner.
Recently on my blog I talked about the prediction of a balanced real estate market next year.