FREE Renovation Seminar – Your Home Deserves a Pro!
Written By: kdmarshall
|
October 27, 2011
|
Posted In: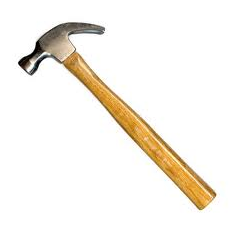 Your Home Deserves a Pro. Have your Renovation Questions Answered by Experts in the Field!
Presented by Home Hardware Building Centre and the Waterloo Region Home Builders' Association – Your Home Deserves a Pro is a renovation based educational seminar where homeowners can speak to industry professionals and learn how to have a successful renovation.
Where: Waterloo Region Record Auditorium, 160 King St. East, Kitchener, ON.
When: October 29, 2011
Time: 1:00pm
Cost: FREE
For more information please visit website
—–
365 things to do in Kitchener Waterloo is brought to you by the Agents of Change. Most people do things a certain way (because they think it's the best way). But what if there's a better way? We think there is a better way to buy or sell houses in Kitchener Waterloo, and so do our clients!
There is a better way. Find out for yourself.