Erntefest – Harvest Festival at Joseph Schneider Haus
Written By: kdmarshall
|
October 10, 2011
|
Posted In: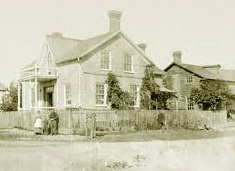 Kitchener's oldest Mennonite homestead, the Joseph Schneider Haus, celebrates the harvest or "Ernte" with a flurry of activity. For nine days, the seasonal tasks of a Mennonite farming family will be performed as they were in the 1850's.
Domestic duties such as schnitzing, preserving, pickling and flax processing will prepare the busy household for winter. The bakehouse and drying house will be fired up throughout the week.
Where: Joseph Schneider Haus Museum, 466 Queen Street S. Kitchener
When: October 12 2011,
Time: 10:00am-5:00pm
Cost: Adults $2.25, Seniors/Students $1.50, Children $1.25, Family $5
For more information, please visit website.
365 things to do in Kitchener Waterloo is brought to you by Keith Marshall. My pickling and flax processing is already completed – I'm ready for the winter.
Recently on my real estate blog I asked "are rent-to-own programs a wonderful thing"?