Dirt! – The Movie
Written By: kdmarshall
|
October 17, 2011
|
Posted In: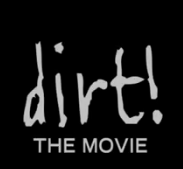 Floods, drought, climate change, even war are all directly related to the way we are treating dirt.
Join local organic food system thinkers in a short discussion following this film that explores problems and solutions related to our relationship with the soil.
DIRT! The Movie, takes you inside the wonders of the soil. It tells the story of Earth's most valuable and under-appreciated source of fertility–from its miraculous beginning to its crippling degradation.
The opening scenes of the film dive into the wonderment of the soil. Made from the same elements as the stars, plants and animals, and us, "dirt is very much alive." Though, in modern industrial pursuits and clamor for both profit and natural resources, our human connection to and respect for soil has been disrupted. "Drought, climate change, even war are all directly related to the way we are treating dirt."
DIRT! the Movie–narrated by Jaime Lee Curtis–brings to life the environmental, economic, social and political impact that the soil has. It shares the stories of experts from all over the world who study and are able to harness the beauty and power of a respectful and mutually beneficial relationship with soil.
DIRT! the Movie is simply a movie about dirt. The real change lies in our notion of what dirt is. The movie teaches us: "When humans arrived 2 million years ago, everything changed for dirt. And from that moment on, the fate of dirt and humans has been intimately linked." But more than the film and the lessons that it teaches, DIRT the Movie is a call to action.
"The only remedy for disconnecting people from the natural world is connecting them to it again."
What we've destroyed, we can heal.
Where. When. Times:
Monday, October 17th 7:00-9:00pm — Grand River Stanley Park Community Library (branch of Kitchener Public Library), 175 Indian Rd, Kitchener
Tuesday, October 18th 6:00-8:00pm — St. Marys Public Library, 15 Church St N, St. Marys
Thursday, October 20th 7:00-9:00pm Elora Public Library, 144 Geddes St, Elora
Friday, October 21st 7:00-9:00pm Healthy Foods and More, 75 Bridgeport Rd E, Unit 2, Waterloo
For more information please visit website

365 things to do is powered by Keith Marshall. Dirt is thicker than both air and water.
Recently on my blog I talked about the prediction of a balanced real estate market next year.