BLACK SEA BAKERY – Made here, fresh
Written By: kdmarshall
|
October 29, 2011
|
Posted In: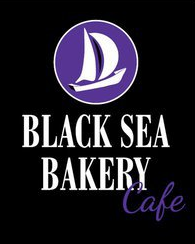 Black Sea Bakery is a family owned and operated enterprise specializing in European cakes, pastries and baked goods. Black Sea Bakery offers a variety of different cakes, breads and baked goods that are made fresh everyday on site.
Black Sea Bakery serves great espresso classic coffee; Barista Frappuccino's and also has a fantastic lunch menu of hot Panini's, assembled on our house bread, and fresh homemade soup daily!
Where: 188 Highland Road West, Kitchener
For more information please visit website
—–
365 things to do in Kitchener Waterloo is brought to you by the Agents of Change. Most people do things a certain way (because they think it's the best way). But what if there's a better way? We think there is a better way to buy or sell houses in Kitchener Waterloo, and so do our clients!
There is a better way. Find out for yourself.