A short story about 365 Businesses
Written By: kdmarshall
|
October 11, 2011
|
Posted In: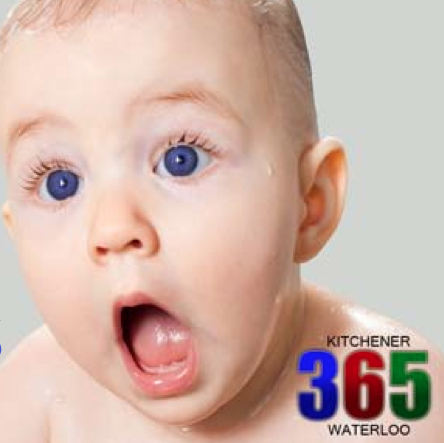 Kitchener Waterloo has a long history of innovation and success. RIM's Blackberry and hundreds of other high tech firms, the University of Waterloo…going back in time, electronics, furniture, whisky…insurance companies, tanneries, buttons, sweaters…another great university, a top rated college, the list is long. There is always more, something always evolves from or takes the place of what has started, grown and thrived here.
It's in our water.
It's our spirit and our attitude, our work ethic and it is our belief.
I was walking with my wife yesterday through Waterloo Park. We had our dog Chichi with us and we were roughhousing in the middle of the field (the cricket pitch). It was a gorgeous autumn day, the weather so warm, yet the trees had already started to turn – its not the temperature that makes the leaves change color, but the amount of daylight.
My wife's blackberry fell out of her sweater pocket. We didn't notice.
After we arrived home, my wife told me that she lost her phone and that it was probably in the middle of Waterloo Park.
If you live in Kitchener Waterloo you know how this story ends, maybe in other cities too, but here you just know.
Today, we launch 365 Businesses. It's a natural next step for 365 things to do in Kitchener Waterloo. More than a year ago when we started the site (and then added 365 Cambridge and 365 Guelph), our mission has been to highlight the things to do and the places to do them in that makes living here great. There are some great places here. There too, are some great businesses here – probably more than 365. Businesses are place, places we eat, shop, get entertained, exercised, drink coffee or other beverages and businesses that provide valuable services to us that make our lives more comfortable and secure. Our new mission, our added mission (on top of what we already do), is to profile 365 businesses in Kitchener Waterloo. We will give them a chance to tell their stories, allow for customer reviews, offer discounts and even come alive with video.
If you're a Kitchener Waterloo business, or if you know someone who is, sign up today.
What does it look like? Here are a few:
Alasdair Douglas and Keith Marshall
Got it?
Go get it.
Good.
The cell phone? How does that story end? I called her number. Someone answered and  asked me "Who is this?"
"It's the husband of the owner of the blackberry you're holding."
"Oh, hi, I just knew you'd call. We're still in Waterloo Park. Someone just gave us this blackberry and said someone would likely be calling. Did you lose this phone? Are you coming back?"
It was never in doubt.
Thanks