The 31st annual Terry Fox Run
Written By: kdmarshall
|
September 17, 2011
|
Posted In: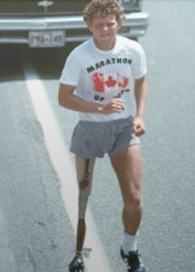 It's the 31st annual Terry Fox Run, to support Cancer Research.
The iconic image of Terry running along long and lonely roads during the 143 days of his Marathon of Hope does not convey the full picture of that historic effort. If the photographer were to widen his lens, there would appear the tens, hundreds, even thousands of Canadians lining those very roads cheering Terry on and taking inspiration from his example.
When Terry recognized that he would not be able to complete his Marathon, he instead bequeathed his mission to those very Canadians who kept him going day in and day out. He knew before his death that there would be an annual Terry Fox Run in cities, towns, hamlets and villages across the country. It was our turn to inspire Terry Fox.
It has become a fall tradition in Canada to gather your friends and family, lace on your shoes, bring our pledge sheets and attend your favourite Terry Fox Run site, where Organizers have no budget for expenses but have unlimited appreciation for your attendance!
Where: Central Green Space at Sportsworld Crossing, Heldmann Road, Kitchener
When: September 18, 2011
Time: Registration 9:00am. Open Start 9:30am-12:30pm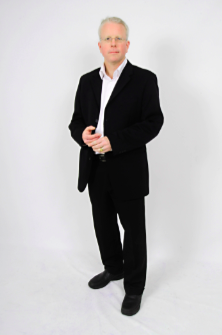 For more information please visit website.
365 things to do in Kitchener Waterloo is brought to you buy Keith Marshall. Even if I don't finish, we need others to continue. It's got to keep going without me. –Terry Fox