Thai Bistro
Written By: kdmarshall
|
September 3, 2011
|
Posted In: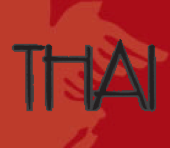 Sabine Nasser took Alasdair Douglas, Goran Askraba and me out for lunch last week. She had a wagjag coupon for $50 that she'd bought for $25. I've got to stop eating so much for lunch, I thought. But I couldn't stop myself – it was so delicious.
Located in the center of Belmont Village, Thai Bistro serves up the finest Thai food with exciting dishes and a unique ambiance. At Thai Bistro, every dish is created using only the freshest, finest ingredients, only the choicest meats and seafood, freshest rice and noodles, and sauces that are made fresh daily. Their authentic menu and atmosphere create a truly enjoyable dining experience.
I had bubble tea, spring rolls and pad thai, (and then a nap).
Where: 735 Belmont Ave. West,
Kitchener
For more information please visit website
365 things to do is brought to you by Keith Marshall, realtor and food lover. I'm either going to have to start exercising or buy new pants!