Pho 95 Vietnamese Family Restaurant
Written By: kdmarshall
|
September 25, 2011
|
Posted In: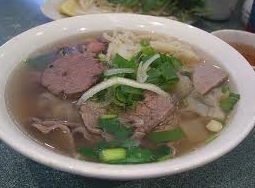 Pho is a Vietnamese noodle soup, usually served with beef (phở bò) or chicken (phở gà). The soup includes noodles made from rice and is often served with Vietnamese basil, lime, and bean sprouts that are added to the soup by the person who is dining.
Phở originated in the early 20th century in northern Vietnam. The specific place of origin appears to be southwest of Hanoi in Nam Dinh province, then a substantial textile market, where cooks sought to please both Vietnamese (with local rice noodles, of Chinese origin) and French tastes (cattle were beasts of burden before the French arrived, not usually a source of beef). It was first sold by vendors from large boxes, until the first phở restaurant opened in the 1920s in Hanoi.
With the Vietnam war and the victory of the North Vietnamese, phở was brought to many countries by Vietnamese refugees fleeing Vietnam from the 1970s onwards. It is especially popular in large cities with substantial Vietnamese populations and enclaves such as Paris, the West Coast of Canada, Texas, New Orleans, The Upper Midwest, the West Coast in the United States, and the immigrant areas of the western suburbs of Sydney and Melbourne in Australia.
The first time I had pho was in Vancouver in 1991. I've had it many times since. I like it because its healthy, good, fast, delicious and cheap. I was out for lunch last week and stopped by my favorite Pho place in downtown Kitchener. Pho 95 has been in the same location for seven or eight years now (maybe longer). It's a good and dependable place, not urban chic, just simple pho.
Where: 323 King St W, Kitchener, ON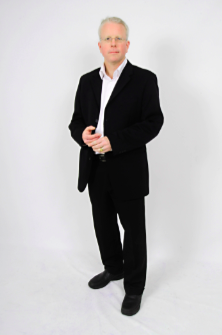 365 things to do in Kitchener Waterloo is brought to you by Keith Marshall. Unlike pho, I originated in the mid-20th century in northern BC.