Oh my God, it's the World Religions Conference!
Written By: kdmarshall
|
September 30, 2011
|
Posted In: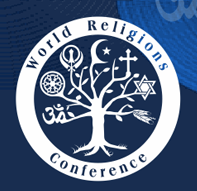 The World Religions Conference has been serving for the last 30th years in Canada as an invaluable means for bringing different religious and ethnic communities together in a manner which breeds tolerance, peace, cooperation, and understanding amongst the different religions within our society. This event is now considered as one of the largest Multi-faith events of its kind in Canada.
The 31th World Religions Conference is scheduled to be held with all its famous traditions at the Humanities Theatre, J.G.Hagey Hall of the University of Waterloo. Speakers representing the world's major religions and Humanism, as well as religious leaders, academic and political dignitaries participate in the event. The event is organized and sponsored by the Ahmadiyya Muslim Jama`at Canada with the cooperation of several cities, academic institutions and faith based associations.
The event is free and open to the public.
Where: University of Waterloo
When: October 1, 2011
Time: Starts at 10am
For more information please visit website
365 things to do in Kitchener Waterloo is brought to you by Keith Marshall. All that we are is the result of what we have thought. The mind is everything. What we think we become. –Buddha