Blue Suede Shoes: Memories of the King
Written By: kdmarshall
|
September 4, 2011
|
Posted In: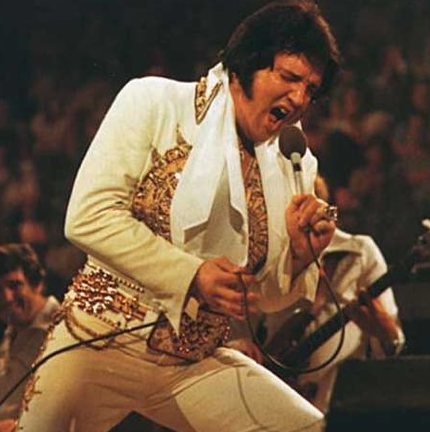 Relive the hits of an American icon who transformed popular music with a hip-swiveling, lip-curling salute to the King of Rock 'n Roll, Elvis Presley.
In this thrilling concert tribute, nostalgia, modernity, and raw emotion provide the backdrop for the entertainer's immortal music. Audiences get to re-live the hits that made Elvis the world's most beloved performer- a jukebox of standards include "Love Me Tender," "Hound Dog," "Suspicious Minds," "Heartbreak Hotel," "Viva Las Vegas," "In The Ghetto," and more.
Told through the eyes of Elvis' lifelong business manager, Colonel Tom Parker, this rockin' show covers the gamut of the superstar's career. From humble beginnings at Sun Records to Vegas triumphs, Elvis embodied the freedom, excitement, and turbulence of his era.
So slip on those "Blue Suede Shoes" and take an unforgettable walk down memory lane with Roy Leblanc, Collingwood's Grand Champion and winner of the 2003 World's Best Elvis Competition in Las Vegas, as Elvis.
Where: St. Jacobs Schoolhouse Theatre
When: Starting September 7, 2011
For more information please visit website
365 things to do in Kitchener Waterloo is brought to you by Keith Marshall. I think I have something tonight that's not quite correct for evening wear. Blue suede shoes