Ah Shucks, it's the Hawaiian Oyster Odyssey
Written By: kdmarshall
|
September 27, 2011
|
Posted In: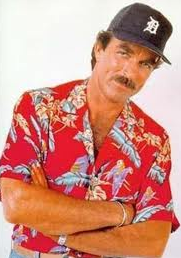 Shuck your boring office clothes. Grab your Hawaiian shirts and Grass Skirts for a unique fundraising and networking event. See the Canadian Oyster Shucking Champion in action, all you can shuck oysters, hors d'oeuvres, an open bar, a fused glass gift, music being provided by Celtic Crossings and hear fascinating stories told by survivors of brain injury.
It is the aim of the Brain Injury Association of Waterloo-Wellington to create an atmosphere of celebration while increasing awareness of the impact to brain injuries. The event is a time for you or your company and the survivors/families to meet and network with medical, rehabilitation and legal experts; community leaders, public figures, business professionals and the media.
Where: Westmount Golf and Country Club. 50 Inverness Drive, Kitchener
When: Thursday, September 29, 2011
Time: 6:30 pm – 8:30 pm
For more information please visit website
365 things to do in Kitchener Waterloo is brought to you by Keith Marshall. Book it Dan-o.