UpTown Waterloo Jazz Festival
Written By: kdmarshall
|
July 13, 2011
|
Posted In: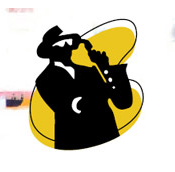 The UpTown Waterloo Jazz Festival's guiding principle is to:
consistently maintain a pure jazz focus
sustain and promote the local jazz connection
strive to expand and develop the FREE Festival in quality and magnitude
encourage the active participation of all ages and to advocate the development of an ongoing association between UpTown Waterloo and Jazz.
It's a great event, one of my favorites of the year. A fun and lively atmosphere, not to be missed.
Where: Main stage at Waterloo City Hall Parking Lot
When: July 15-17, 2011
For more information please visit website.