Kitchener Tennis Courts
Written By: kdmarshall
|
July 16, 2011
|
Posted In: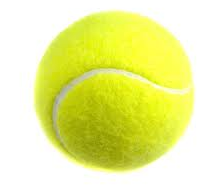 Did you know that there are 19 city-owned neighbourhood tennis courts around the city? Did you know that all courts are free and available for use on a first-come, first-served basis.
Grab your racquet and a partner and work on that backhand. Whether it's a short lunch-hour set, or time to practice technique, there is likely a court nearby.
The city of Kitchener also offer tennis instruction including summer camps for kids and adult lessons.
Where:
Admiral Park, 93 Roxborough Ave.
Belmont Park, 285 Belmont Ave. W.
Budd Park, 1111 Homer Watson Blvd.
Kaufman Park, 104 Stirling Ave. S.
Heritage Park, 30 Halifax Dr.
Country Hills Park, 365 Country Hill Dr.
Eby Park, 137 Holborn Dr.
Forest Heights C.I., 255 Fischer Hallman Rd.
Franklin Park, 335 Franklin St N.
George Lippert Park, 200 Weber St W.
Glendale Park, 130 Glen Rd.
Highland Courts, 120 Highland Rd E.
Margaret Avenue, 325 Louisa St.
Montgomery Park, 135 Montgomery Rd.
Notre Dame School, 142 Rosemount Dr.
Stanley Park Senior Public School, 191 Hickson Dr.
Sunnyside Public School, 1042 Weber St E.
Weber Park, 380 Frederick St.
For more information, please visit city of Kitchener