St. Jacobs Farmers' Market
Written By: kdmarshall
|
June 7, 2011
|
Posted In: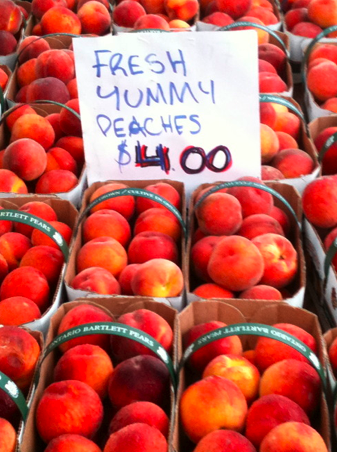 Hundreds of food and craft vendors, both indoors and outdoors bring you Ontario's farm-fresh produce, meats, cheese, baking and more. Tempting ready to eat regional specialties and international foods too, so bring your appetite
Experience Canada's largest year-round farmers market.
Where: 878 Weber Street North Woolwich
When: Open every THURSDAY and SATURDAY, 7 a.m. to 3:30 p.m.- rain or shine! TUESDAY too June 14th to August 30th 2011 8 a.m. –
For more information please visit website.