Square 2 Square
Written By: kdmarshall
|
June 16, 2011
|
Posted In: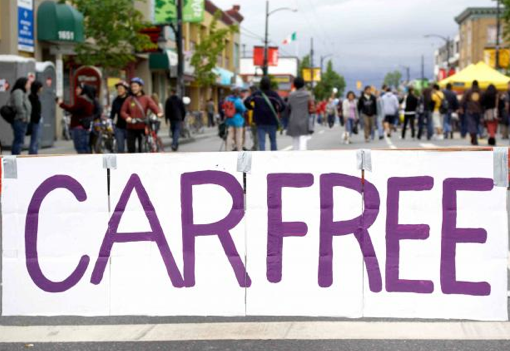 King Street, between Uptown Waterloo's Public Square and Downtown Kitchener's City Hall Square will be closed this Sunday for the first (of four) car-free Sundays. This event is to encourage people to walk or ride their bikes, to get out and enjoy our cities centres.
King Street will be (mostly) closed to vehicular traffic for the day. There will be vendors, activities and events along the way. The event is being called Square 2 Square.
Where: Kitchener City Hall to Uptown Waterloo Public Square
When: June 19, 2011
Time: 9:00am-4:00pm
For more information please visit my blog.

Pingback: Stephanie Rozek | Thursday Links: