Last week on my blog – rising rates, variable mortgages and cows grazing in a field.
Written By: kdmarshall
|
June 13, 2011
|
Posted In: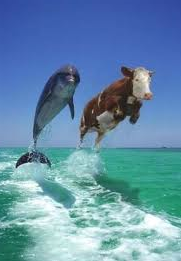 Humid with thunder storms.
My lawn has never looked so nice after the wet spring we had.
Another week flew by and the best discovery was a little Indian restaurant hidden away in an old suburban plaza. Mike Stark, Amanda Maxwell and Keith Marshall (team 365) searched, found, and shared.
We'll never run out of things to do.
That said, last week on keithmarshall.ca I only had time to answer the questions:
What do cows grazing in the field have to do with real estate?
Who prefers variable rate over fixed rate mortgages?
Bookmark my blog. Follow me on twitter. Chat live with me on my website.
Who: Keith Marshall
Where: keithmarshall.ca
When: Open 24 hours
Keith Marshall is a real estate agent with Prudential Grand Valley Realty, serving Kitchener, Waterloo and Cambridge. 365 things to do in Kitchener Waterloo is my website about places, people and events that make Waterloo Region a great community.