Canada day in Kitchener and Waterloo (fireworks!!)
Written By: kdmarshall
|
June 28, 2011
|
Posted In: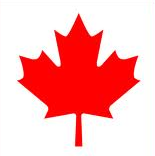 There's so much to do in Kitchener Waterloo this Canada Day
Canada Day at Waterloo Region Museum
Waterloo Region Museum, the new gateway to Doon Heritage Village, is holding a party to celebrate Canada Day and all are welcome to attend. Admission is free to the museum and the picturesque living history village for this fun family event.
This special Canada Day celebration will appeal to the entire family from children to grandparents. Festivities include musical entertainment, fun games like croquet and horseshoes. Guests bring your own picnic lunch or purchase a tasty BBQ lunch.
Admission is free.
Where: Waterloo Region Museum, 10 Huron Rd, Kitchener
When: July 1 2011,
Time: 9:30am-5:00pm
Cost: Free
Canada Day at Woodside
On July 1st celebrate "Dominion Day" with games and cupcakes in red and white style. Oversized checkers boards, carnival games and croquet on the lawn as well as tours of the historic home are just a few of the many enjoyable activities available for everyone at Woodside National Historic Site.
Visit Woodside and be inspired by a Citizenship Ceremony for new Canadians at 2:00 p.m., then learn about William Lyon Mackenzie King's personal connection to citizenship!
Site is open from 10:00 am – 5:00 pm. Citizenship ceremony at 2:00pm. Admission on Canada Day is FREE at Woodside.
Where: Woodside National Historic Site, 528 Wellington St N. Kitchener
When: July 1 2011,
Time: 10:00am-5:00pm
Cost: Free
For more information please visit website
Canada Day Celebrations – University of Waterloo
Columbia Lake Fields, Waterloo. The University of Waterloo Canada Day Celebrations, held annually on July 1, is organized by students for the community in celebration of Canada. Events are held on the Columbia Lake fields and include children's games and activities, live musical entertainment, an arts and crafts fair, museums, and our popular fireworks finale. More than 50,000 people attend each year. Participation is free.
Where: Columbia Lake Fields, Columbia Avenue West, Waterloo
When: July 1, 2011
Time: 2:00pm – 11:00pm
Cost: FREE
For more information please visit website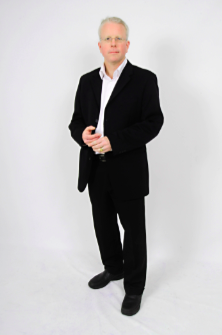 365 things to do in Kitchener Waterloo is brought to you by keithmarshall.ca
For Canada Day 2012 click here