Region of Waterloo Hall of Fame
Written By: kdmarshall
|
May 15, 2011
|
Posted In: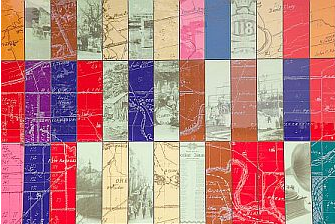 The Waterloo Region Hall of Fame honours people who make a difference.
Join the citizens of Waterloo Region as they pay tribute to eight individuals and two sports teams in recognition of their accomplishments and outstanding contributions to this community. The induction ceremony takes place Sunday, May 15 at 2 p.m. in the Waterloo Region Museum. Light refreshments will follow the ceremony.
2011 Inductees:
Ray Alviano – Sports Builder
Lorna Bergey – Heritage Preservation
Peter Brill – Ice Hockey
Mel Brown  – Musician
Stan Deckert – Community Service
Garnet (Bud) Koehler – Motorcycle Racing
Katherina Kubenk – Freestyle Skiing
Rabbi Philip Rosensweig – Faith Community Leader
Breslau Merchants – Softball
University of Waterloo Warriors 1974/75 – Basketball
The Waterloo Region Hall of Fame honours individuals and groups – now numbering more that 400 – for their significant contributions to the community. Hall of Fame exhibits will open in the new Waterloo Region Museum in late 2011.
The Waterloo Region Hall of Fame grew out of a proposal in 1965 to establish a local Sports Hall of Fame in Kitchener. Prior to its opening in 1972, the Hall of Fame concept was expanded to include pioneers and community builders. The Hall of Fame is overseen by a Board of Governors with representation from across Waterloo Region.
Where: Waterloo Region Museum, 10 Huron Street, Kitchener
When: May 15, 2011
Time: 2:00pm