Kitchener Waterloo Community Foundation – Annual Town Hall Meeting
Written By: kdmarshall
|
May 25, 2011
|
Posted In: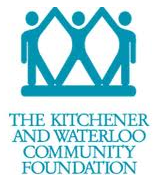 Using Waterloo Region's Vital Signs as our guide, each year the Kitchener Waterloo Community Foundation focuses this event on an important issue facing our community. This year the theme is:
"Clearing the Air – Building a Healthier, Smoke-Free Community."
Join presenters:
Jonathan Mall from Public Health,
Ryan Kennedy from the Propel Centre at U of W, and
Ben Hagon – a local business owner and father of four
as they discuss their thoughts and views on this significant topic.
Popular Jazz singer Tim Louis will be on hand to sing our National Anthem too!
Where: A.R Kaufman Y.M.C.A.
When: May 25, 2011
Time: 4:30pm – 6:00pm
For more information please visit KWCF on facebook or website