Adopt a baby
Written By: kdmarshall
|
May 30, 2011
|
Posted In: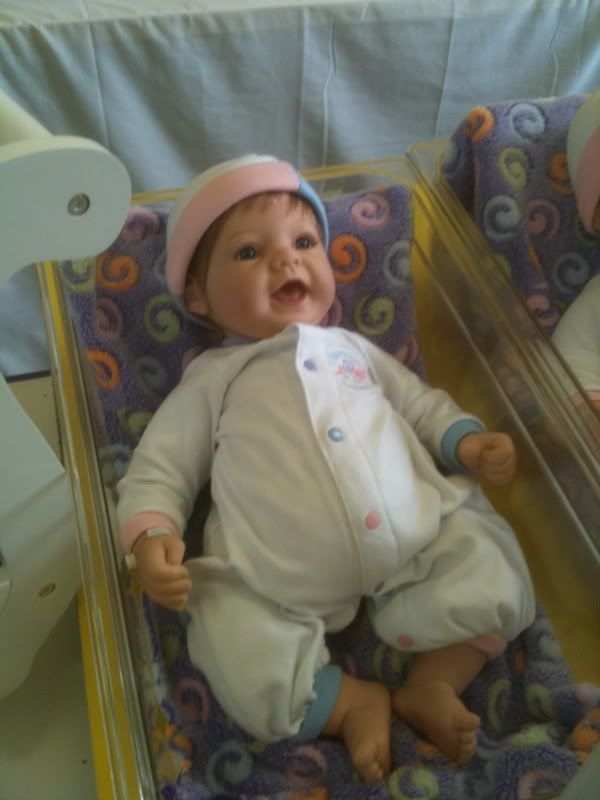 A toy baby from the Toy Cupboard.
Lisette Boisvert-Sine knew what it was like to hunt for good-quality toys for her kids to play with. She decided a couple of years ago to make that search easier for other parents when she opened her store called the Toy Cupboard.
The store is brimming with a variety of toys for kids, aged toddler and up. But it's hard to miss the Lee Middleton Newborn Nursery at the front of the shop. Similar to a hospital setting, a window separates the infants from the young parents-to-be, who get to pick out which baby they want to adopt.
The Toy Cupboard recently moved into UpTown Waterloo.
Where: 22 King Street South, Waterloo
More info on facebook.