"Happiness… It's Not What You Think!" With Jill Kennedy
Written By: kdmarshall
|
April 25, 2011
|
Posted In: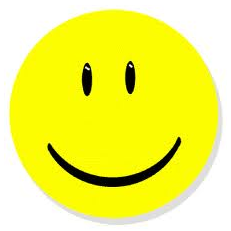 Come and learn the 5 Things Happier People Do
Jill Kennedy
Jill's background is in counseling psychology where her focus has been on assisting people to live more authentic and vibrant lives. Jill has been a facilitator with ViRTUS, a consulting firm, which transforms individuals and companies, since 2000. Here she engages with over 30 business leaders each month, focusing in the areas of leadership development, team-building, visioning and communications training. She came across the Mastery of Self-Expression workshop in 1996 and has been involved in over 100 MASTERY workshops since. She currently leads the MASTERY workshops in Calgary, Edmonton, and Kitchener/Waterloo, and co-facilitates the Mastery Leadership workshop in Canada. Jill enjoys practicing happiness in Vancouver where she lives with her husband, two young children and dog.
The MASTERY of Self Expression Workshop
Since it began in 1976, the MASTERY of Self Expression has been conducted in over 25 cities worldwide for more than 30,000 people from all walks of life. This weekend workshop offers participants a unique opportunity to step outside their learned limits and experience moving beyond external and self-imposed blocks in a hugely experiential and supportive environment. The MASTERY offers individuals an opportunity to discover themselves as the source of their own creativity, power, passion, and joy and gives them the tools and support to live from that place.
"Happiness…
It's Not What You Think!" With Jill Kennedy
Sponsored by The Mastery of Self Expression
Where: St. George Banquet Hall, 665 King St. N. Waterloo
When: Tuesday April 26th,
Time: 7:00-9:00pm
Cost: $10
For more information about the Mastery workshops please visit our website