The Cedar Barn. Three words: Breakfast. All. Day.
Written By: kdmarshall
|
March 7, 2011
|
Posted In: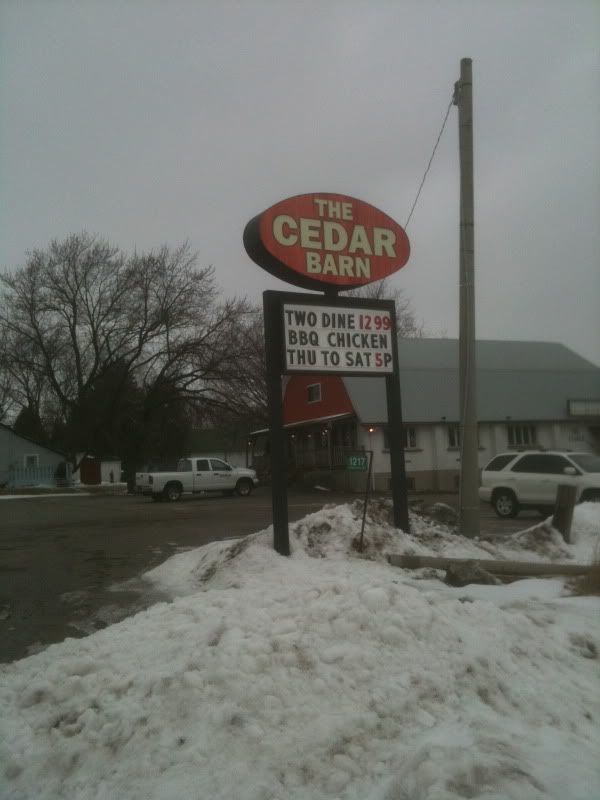 I was out for lunch again, this time with my buddy Grant. He suggested the Cedar Barn.
"The Cedar Barn? Where's that?" I asked.
"You've never heard of the Cedar Barn? It's been there for almost 50 years."
So we went to the Cedar Barn and it was fantabulous. I had an omelet with rye toast and Grant had bacon and eggs. We had lots of coffee.
Many of the old time farmers came in and had their lunches. They were regulars. A lot of people seemed to know each other.
The service was fast and efficient. The ambiance was late 20th century "country barn" with farm implements for coat hooks, what'd ya expect. The place _is_ a barn, and a highly recommended one. And the prices are very reasonable too.
Where: 1217 Lobsinger Line, Waterloo