Sushi 99 – All you can eat
Written By: kdmarshall
|
March 28, 2011
|
Posted In: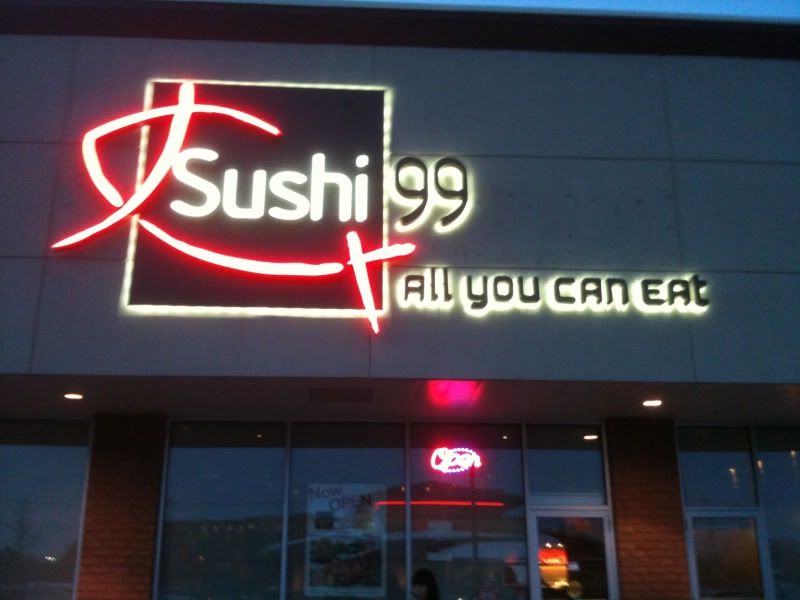 Everyone seems to love sushi these days.
After a busy day (with a home renovation project and an open house), not wanting to cook, we asked the girls if we should go out for supper, and where.
"Lets try Sushi 99".
"OK, lets".
It seems a lot smaller than it really is, it's so busy, but we arrived at about 8pm and only had to wait about five minutes for a table.
It's got great décor. Maybe they've crammed in a few too many tables though. It feels a little like a feeding factory.
The service is mostly fast and efficient. With all you can eat places, I'm never too sure if we get everything we order, but we kept ordering and eating, the food kept arriving.
The presentation is the most delicate I've seen in Waterloo Region. You can order a lot without too much fear of having to cram it all in at the end.
All in all, I think it's a better than average all you can eat sushi restaurant, the best one in this part of Waterloo (though we've never been to Yummyaki).
Where: 36 Northfield Drive East, Waterloo