Ringette (A) Provincial Championships
Written By: kdmarshall
|
March 5, 2011
|
Posted In: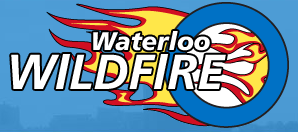 Ringette Provincial Championships are being held at RIM park, Albert McCormick, Moses arenas. Come out and cheer on the Waterloo Wildfire.
With 56 teams, 850 athletes plus coaches, parents, spectators, volunteers, this tournament runs rings around other tournements. There are games all day Thursday, Friday, and Saturday, with final games being played Sunday.
Where: Rim Park and other arenas
When: March 3 – 6, 2011
For schedule and more information please visit website.
Please visit me at keithmarshall.ca if you'd like more information about events and issues in Waterloo Region.