Earth Hour Kitchener
Written By: kdmarshall
|
March 26, 2011
|
Posted In: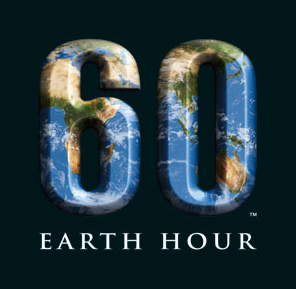 Earth Hour is a global event organized by WWF (World Wide Fund for Nature, also known as World Wildlife Fund) and is held on the last Saturday of March annually, asking households and businesses to turn off their non-essential lights and other electrical appliances for one hour to raise awareness towards the need to take action on climate change. Earth Hour was conceived by WWF and The Sydney Morning Herald in 2007, when 2.2 million residents of Sydney participated by turning off all non-essential lights. Following Sydney's lead, many other cities around the world adopted the event in 2008. Earth Hour 2011 will take place on March 26, 2011 from 8:30 p.m. to 9:30 p.m., at participants' respective local time.
Earth Hour 2011 at Kitchener City Hall is on track to be another great event. Turn off all non-essential power and get down to Kitchener City Hall. Join billions of people worldwide, recognizing the need for action on Climate Change.
Performances by:
— Organic Groove
— UW Spin and Flow Club
— Shantell Powell
— Kevin Sutton
— Cinnamon Tree
Play in the Non-Electric Game Zone!
Enjoy a FREE cup of Little Bean Coffee Bar's fine coffee or hot chocolate!
Pick up your FREE Earth Hour Spring Events Calendar, and learn how you can go beyond Earth Hour!
Where: Kitchener City Hall, 200 King St. W
When: March 26, 2011
Time: 7:30-9:30pm
For more information please visit website