Adventures in Photoshop – The Art of Craig Musselman
Written By: kdmarshall
|
March 3, 2011
|
Posted In: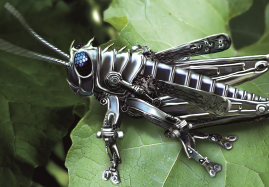 Located on the ground floor of Kitchener City Hall, the Rotunda Gallery features monthly exhibits of the work of regional artists.
The Rotunda Gallery is an open-concept space welcoming visitors seven days a week. The gallery's hanging wall has a 48′ picture rail and 48 feet of vertical hanging space.
The city advertises an annual call for month-long exhibition opportunities in the gallery.  A jury of arts professionals selects the successful proposals.
March is Adventures in Photoshop – The Art of Craig Musselman.
Where: Kitchener City Hall Rotunda, 200 King Street West, Kitchener
When: March 1 – 31, 2011
Cost: Free
For more information please visit website.