SEARCHING FOR TOM – Tom Thomson: Man, Myth and Masterworks
Written By: kdmarshall
|
February 2, 2011
|
Posted In: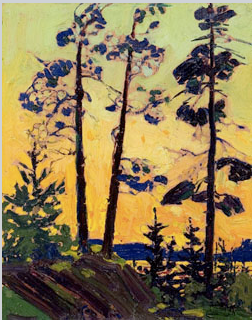 SEARCHING FOR TOM – Tom Thomson: Man, Myth and Masterworks is an original exhibition in collaboration with the Tom Thomson Art Gallery in Owen Sound with Virginia Eichhorn, Director & Curator, as guest Curator.
SEARCHING FOR TOM will make use of the Tom Thomson Art Gallery's important collection of objects, photos, documents and artworks by Thomson as well as additional supporting work by his contemporaries and by artists working in diverse media who have been influenced by Thomson's work or inspired by his story.
There is perhaps no other artist in Canadian history who has inspired other artists and permeated our national consciousness in the way that Thomson has.  This cross-disciplinary exhibition will examine Thomson's work, life and mythic death, and his influence, both direct and indirect, on Canadian art, literature and culture.
Where: THEMUSEUM 10 King Street West, Kitchener
When: February 3, 2011
Cost: non-members $16.00
For more information please visit website