Have an ale at Kitchener's Whale and Ale
Written By: kdmarshall
|
February 8, 2011
|
Posted In: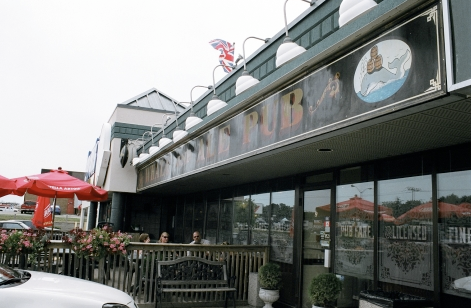 When the train goes by, there is a deep rumbling that permeates the restaurant. I looked around wondering what it was (it sounded like a plane flying just over head), but JT said calmly "Oh, that's just the train". He's a regular patron. It was his idea to have lunch at the Whale and Ale.
The other sound experience at the Whale and Ale was our server's accent. She's Australian, from Surfer's Paradise on the Gold Coast. I've always liked the Australian accent, but in a pub on a cold Canadian February day, it's like music.
I hadn't been there in ages but it hasn't changed a bit.  It has plush, red, velour seats and a dark wood atmosphere, fresh and flavorful pub foods, velvety stouts, lagers and ales, fine wines and high spirits.
It's a popular place. The beer was excellent. I had a Guinness.
Where: 1120 Victoria St. N., Kitchener Ontario
For more information please visit website.