Let's go Geocaching
Written By: kdmarshall
|
January 11, 2011
|
Posted In: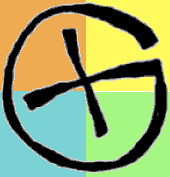 Geocaching is an outdoor sporting activity where the participants use a GPS receiver or an smartphone app to hide and seek containers, called geocaches. A typical cache is a small waterproof container containing a logbook where the geocacher enters the date they found it. Larger containers such as plastic storage containers can sometime contain items for trading, usually toys or trinkets of little monetary value. Geocaching is often described as a high-tech game of hide and seek.
There are geocaches are currently found in over 100 countries around the world. There are geocaches right here in Kitchener Waterloo Cambridge.
Geocaching was conceived shortly after the removal of Selective Availability from GPS on May 1, 2000, because the improved accuracy of the system allowed for a small container to be specifically placed and located. There are several websites, clubs…dedicated to the sport.
I guess it's more of a past time than a sport.
I tried it out for the first time a couple of months ago when the weather wasn't so cold with an app on my iPhone and found a Tupperware container hidden in one of our local parks. That's the fun.
(As an aside, I'm wondering if any of our 365er's know of a local geocaching club?)
For the traditional geocache, a geocacher will place a waterproof container containing a log book (with pen or pencil) and trade items then record the cache's coordinates. These coordinates, along with other details of the location, are posted on a listing site. Other geocachers obtain the coordinates from that listing site and seek out the cache using their GPS handheld receivers. The finding geocachers record their exploits in the logbook and online. Geocachers are free to take objects (except the logbook, pencil, or stamp) from the cache in exchange for leaving something of similar or higher value.
Where: That's the whole point
When: Any
Time: Any